Château du Seuil lies at the extreme south-east of the Graves appellation, overlooking the river Garonne and bordering the sweet wine appellation of Barsac. This gives Château du Seuil the opportunity of producing a range of wines in a variety of styles.
Whilst the château itself dates back only to the nineteenth century, there have been vines on the site since Roman times. The property was bought in 1989 by a Welsh couple, Bob and Sue Watts and is now run by their daughter Nicola and her New Zealand born husband Sean Allison. The Welsh connection is proudly remembered in a red dragon on the capsule.
In all, they own 25 hectares of vines, of which fifteen are in Graves and ten are across the river in the Premières Côtes de Bordeaux. Whilst the average age of their vines is over thirty years old, they do have some that were planted more than eighty years ago. The estate is moving towards total organic production.
For their red Graves, the blend is of 50% Cabernet Sauvignon, 45% Merlot, and 5% Cabernet Franc, whilst for the white, it is 70% Semillon and 30% Sauvignon Blanc. They also produce a small amount of sweet  Cérons, from grapes affected by botrytis cinerea, where they might have to pass through the vineyards four times in a vintage, to pick the grapes at their optimum degree of rot.
The wines from the Premières-Côtes are sold under the label of Domaine du Seuil.
Author: Christopher Fielden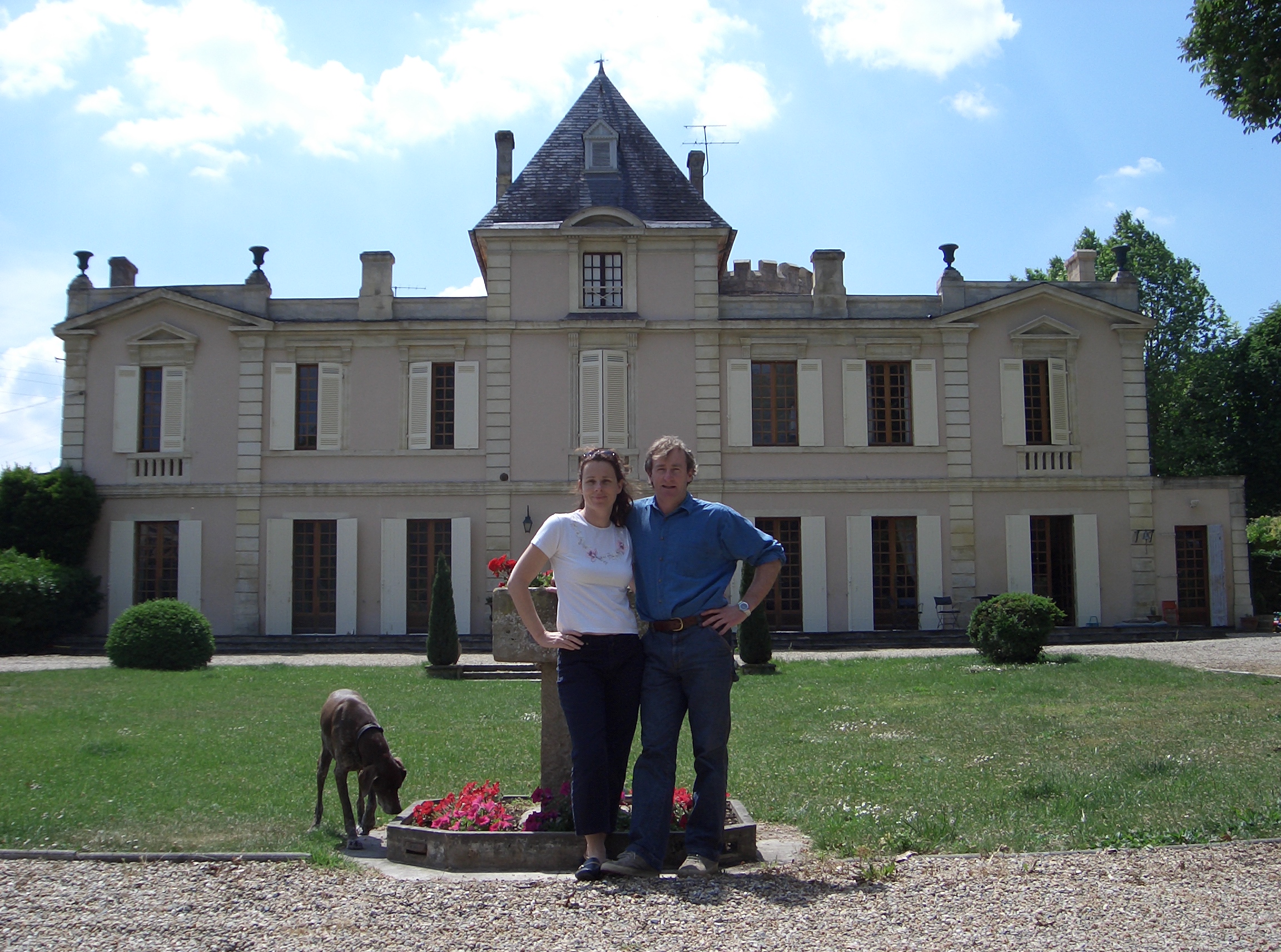 Christopher Fielden started in the wine trade, in the late fifties, with the agency in the North of England for Gonzalez Byass sherries. He has been involved in the drinks trade for more than half a century and can claim to be the first to have imported wines from Albania and Uruguay into Britain and the first to have sold Irish whiskey in Tahiti, Paraguay, and Sierra Leone. His travels have taken him to more than one hundred countries.
On the British market, he launched such diverse wines as Jacob's creek, Sutter Home, Marques de Caceres, and Felton Road. He is passionately interested in trade education and is the longest-standing lecturer for the Wine and Spirit Education Trust.
He is currently the columnist for The Church Times, had a column in Decanter for more than ten years, and has written for The Wine Spectator, Wine, Wine & Spirit, Good Housekeeping, etc., as well as journals in Holland, France, and Austria. His previous books include A Travellers Wine Guide to France, Is this the Wine you ordered, Sir?, and The Wines of Argentina, Chile, and Latin America.
He now spends his time as a rural clergy spouse, meddling in village affairs and playing the occasional game of cricket.
Please contact us with any questions you may have about this wine.