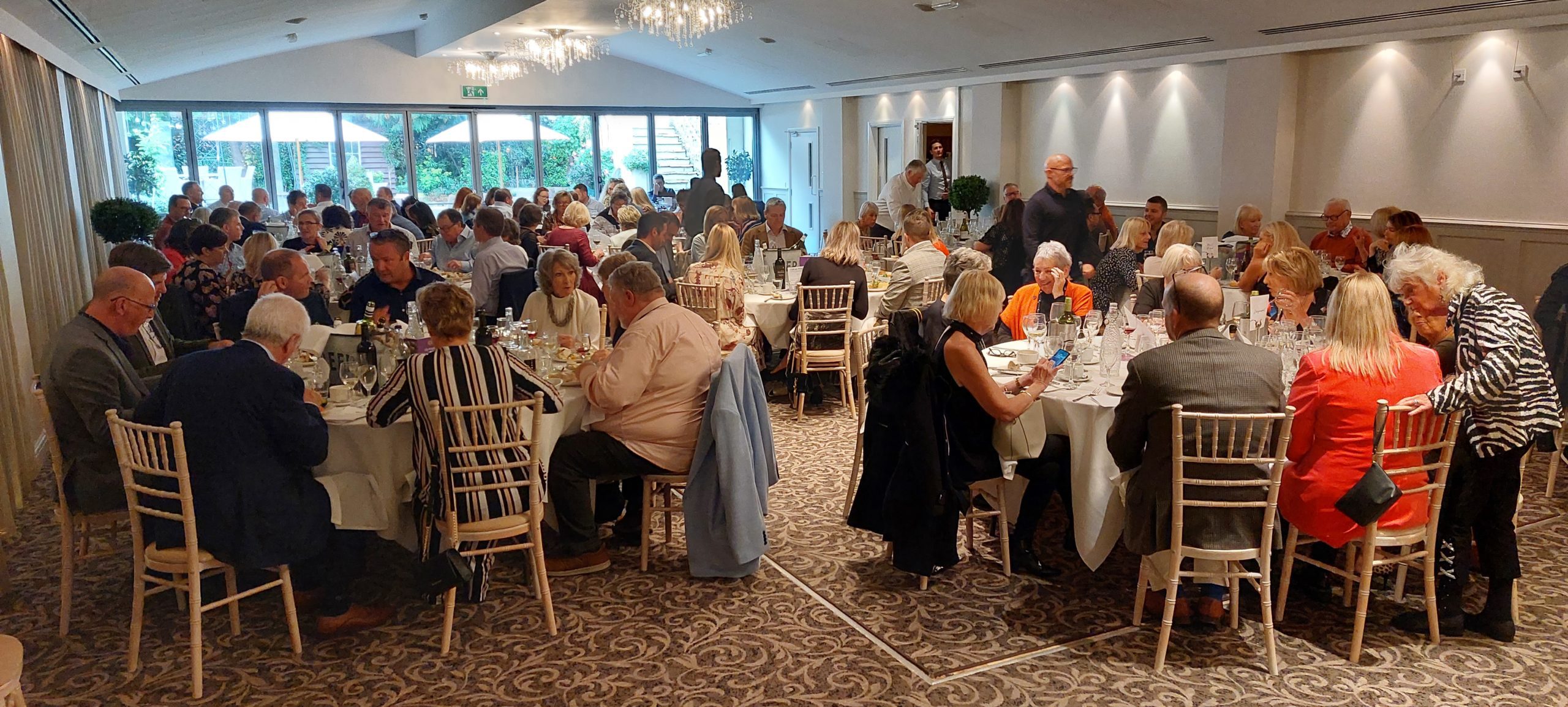 We try and get involved with hosting wine tastings wherever possible. It also gives us the perfect excuse to show off to our clients and customers.
If the past few years have taught us anything, getting close-up and personal is a privilege more than a right. Standing in a room full of people chatting and laughing still brings me a great deal of joy.
It's imperative that you keep it entertaining and enjoyable and if there's a smidge of information in there too, well that's a bonus. And, if your audience takes one useful thing away with them, then you've done your job.
Wine-tasting event for the Forget-me-not Chorus
Recently I hosted a wine tasting for the Forget-me-not Chorus charity. They do amazing work helping those with dementia.
Since 2011, Forget-me-not Chorus – one of Wales' leading dementia charities – has been organising weekly singing sessions for people with dementia and those who support them.
They started in Cardiff, the Vale of Glamorgan, and Newport, but have expanded their reach pan Wales and to the rest of the UK.
Through four community choirs, twenty 'Singing Strong' care home choirs, and one hospital choir, our team of talented musicians reaches over 1000 people a week.
Those who benefit are of all ages and include those with young-onset dementia and Alzheimer's, their families, and those who care for them.
The evening was held at Cardiff Rugby Club and the guests had to endure me 'informing and educating'. There was plenty of fine wine, cheese, and laughter. So I'm guessing a good night was had by all as no objects were thrown in my direction.
Raising money for City Hospice
The following day myself and colleague Bastien Martinole brought some wine levity to a lunch at the lovely Bear Hotel in Cowbridge with Glamorgan cricket great Alan Wilkins as MC.
The event was to raise money for City Hospice. This hospice helps patients with diagnoses such as Cancer, Dementia, Motor Neurone Disease (MND), Chronic Obstructive Pulmonary Disease (COPD), or other life-limiting illnesses. The charity delivers community palliative care for the whole of Cardiff.
City Hospice is not a bedded unit. Instead, they offer care and support to their patients in their own homes and some come to the centre in Whitchurch, Cardiff.
The team works with patients and their families to support whatever their choice might be. Given the option, many of the patients choose to remain at home and the charity works tirelessly to support their wishes.
Other than having a great time, charities are able to get their message across and raise thousands of pounds too.
Fine Wines Direct UK has always been a proud supporter of local charities and hosting charity wine tasting events, but seeing that important work firsthand is a joy to behold.
It is so important in these trying times that we care for each other and if that involves a nice glass of wine too then who am I to argue?
For more information on the charities log on to forgetmenotchorus.com and www.cityhospice.org.uk
Neil Cammies
Former columnist for the Western Mail and is now working for Fine Wines Direct UK. Hosting tastings, building client relationships, and writing about his experiences in the wine trade.